VIDA KNEŽEVIĆ: BETWEEN AESTHETICS AND POLITICS – ART IN REVOLUTIONARY TIMES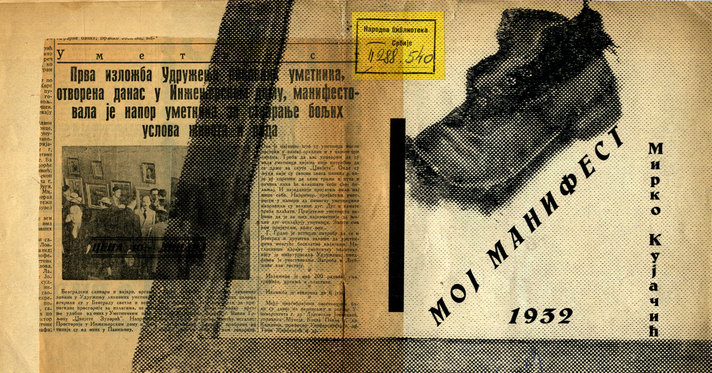 LECTURE

THURSDAY, NOV 3, 2016, 8 P.M.
BAZA, B. ADŽIJA STR. 11

Today, political art is part of the global institution of art - goods that are valued, which give a serious and intellectual note to various biennales that are springing up every day, from Abu Dhabi to Belgrade and back. However, the questions of the relationship between art-politics-society-economy that wish to seem ahistorical, even though obviously chewed upon many times, emerge to the surface again with each new crisis, and can be examined only by starting from the question of the place of art in concrete production relations and its role in social reproduction.

This lecture will examine the material practices of engaged art, its transformative potential, but also its limitations, various forms of artistic organizing and networking and a wider revolutionary struggle. Between the thesis on art in times of revolution and the revolutionary period of art we will present short sketches about the surrealist movement, the group Life (Život) and the cases of boycotters, (which are) accompanied by various artistic and political tactics and strategies, tensions and tenseness, affects and effects. (VK)


VIDA KNEŽEVIĆ is a member of the collective Context and co-editor of the media portal www.masina.rs. She is writing a doctoral thesis at the University of Arts in Belgrade on the subject of "Theory and Practice of the critical Left in the Yugoslav culture (Yugoslav art between the two world wars and the revolutionary social movement)." She has realized numerous projects in the field of curatorial, artistic and activist practices: Critical machine, Some words about the "little things" (in post-socialism), 2013; Continuous moment of art. Re-enactment of the unknown, 2012; From Creative Work to Creative City, 2011; Urban machines and spaces of struggle, 2010; Without borders? Some critical reflections on European and global borders conditions, 2009; Sex, Work and Society, 2006/2007.


THE PROGRAMME IS SUPPORTED BY: THE MINISTRY OF CULTURE OF REPUBLIC OF CROATIA, CITY OFFICE FOR EDUCATION, CULTURE AND SPORTS ZAGREB.