THE TREŠNJEVKA MARKET CINEMA 2022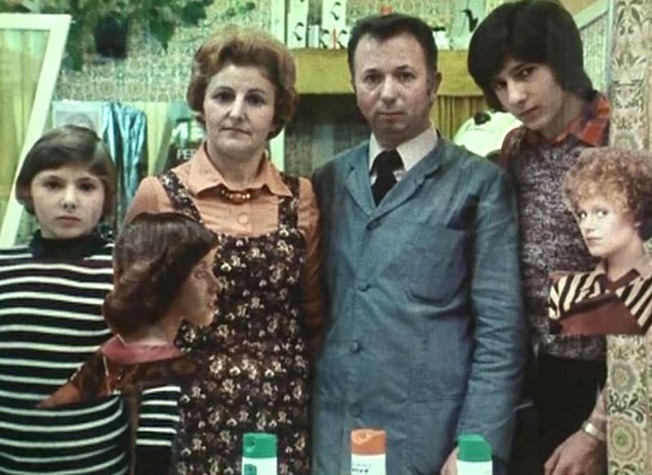 The city is a process in its essence – it continually changes while our ''experiences'' transform its abstract structure into everyday practices and a symbolic place, a kind of a stage on which we live our lives.
For the sixth year in a row we are turning the Trešnjevka market into a free open-air cinema. Films within the Time of Cherries program, selected by Dina Pokrajac, expand the limits of art and life by visualizing ways in which we can save the urban everyday life from ever-present banality and commodification.
Friday, July 8, 2022., at 9 p.m.
The Kiosk (2021), directed by Dora Slakoper, hybrid film, 6', Croatia
Daguerréotypes (1975), directed by Agnès Varda, documentary, 88', France
On the first evening we will be watching two films that try to imagine a different type of work and put difficult working conditions in contrast to the spirit of playing. Using a hybrid form, The Kiosk by Dora Slakoper depicts a repetitive and claustrophobic job of a saleswoman at a kiosk. In Daguerréotypes, film flâneuse Agnès Varda shows a portrait of small craftsmen and salespeople in a Paris street she lived in – Rue Daguerre, discovering the magic of the neighborhood everyday life that is slowly disappearing.
Friday, July 15, 2022., at 9 p.m.
Merry Working Class (1969), directed by Bojana Marijan Makavejev, documentary, 13', SFRY
De cierta manera / One Way or Another (1977), directed by Sara Gómez, feature, 73', Cuba
On the second evening we will be watching two films about transformation of labor and urban space of that revolutionary heritage. Merry Working Class is the only film directed by Bojana Marijan Makavejev, made from satirical songs by workers from Novi Sad that anticipate a new and a more contemporary socialism. The documentary-feature by the prematurely deceased filmmaker Sara Gómez centers on a love story between schoolteacher Yolanda and factory worker Mario, examining urban development and social politics in the post-revolutionary Cuba, and their struggle against the legacy of colonialism and machismo.
Photos by: Luka Pešun
*Visual: a scene from the movie "De cierta manera"
We thank the Zagreb holding! The cinema is part of the annual program "The Trešnjevka Neighborhood Museum - living heritage" run by BLOK in BAZA Art gallery and other neighborhood spaces. "The Trešnjevka Market Cinema – the Time of Cherries" is supported by the Croatian Audiovisual Centre, the City Office for Culture, Intercity and International cooperation and civil society, and the Zagreb Holding. BAZA's annual program is supported by the "Kultura Nova" foundation.