GATHERING ITEMS FOR THE COLLECTION OF TREŠNJEVKA NEIGHBORHOOD MUSEUM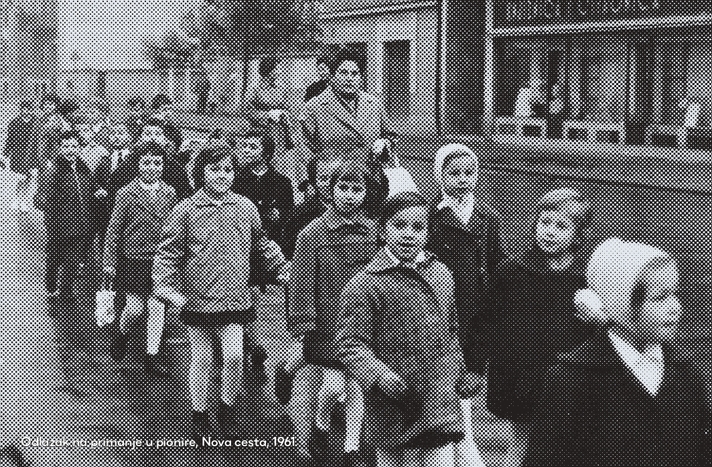 GATHERING ITEMS FOR THE COLLECTION AND A DISCUSSION WITH THE TNM HEADS AND ASSOCIATES AS PART OF THE EVENT "TREŠNJEVKA AWAKENS!"
SATURDAY, 12 JUNE 2021
10:00-13:00 AND 16:00-20:00
NOVA BAZA, NOVA CESTA 66
Do you live, work, hang out in Trešnjevka? Do you possess an object somehow linked to the neighborhood: photos from the street where you grew up, a skirt from Vesna, tickets for Trešnja, school newspapers, a souvenir from a performance with Trešnjevački mališani, or something completely different? Bring it to us and participate in the virtual collection of the Trešnjevka Neighborhood Museum - a neighborhood museum that will give value to stories that are not part of official history.
In the premises of Nova BAZA you will be greeted by our associates, historian Krešimir Zovak and ethnologist Tomislav Augustinčić, as well as the heads of the Trešnjevka Neighborhood Museum, curators Dunja Kučinac and Ana Kutleša from BLOK, from whom you can learn more about the project. Contributions will be digitized on the spot and returned immediately.
Browse the collection and find more information on www.muzejsusjedstvatresnjevka.org, and for additional questions contact us via Facebook or at blok@blok.hr.
Saturday's program is part of the project "Trešnjevka Neighborhood Museum - Living Heritage" with which we continue to explore, preserve and interpret the neighborhood's heritage. The event "Trešnjevka Awakens!" is organized by the Trešnjevka Cultural Center within the Trešnjevka Mapping project.
"TREŠNJEVKA NEIGHBOURHOOD MUSEUM" IS FINANCIALLY SUPPORTED BY THE CITY OF ZAGREB'S CITY OFFICE FOR CULTURE AND THE MINISTRY OF CULTURE AND MEDIA OF THE REPUBLIC OF CROATIA. BAZA'S ANNUAL PROGRAM IS SUPPORTED BY KULTURA NOVA FOUNDATION.