THE SECOND GATHERING OF CONTRIBUTIONS FOR THE VIRTUAL COLLECTION OF "TREŠNJEVKA NEIGHBOURHOOD MUSEUM" BEGINS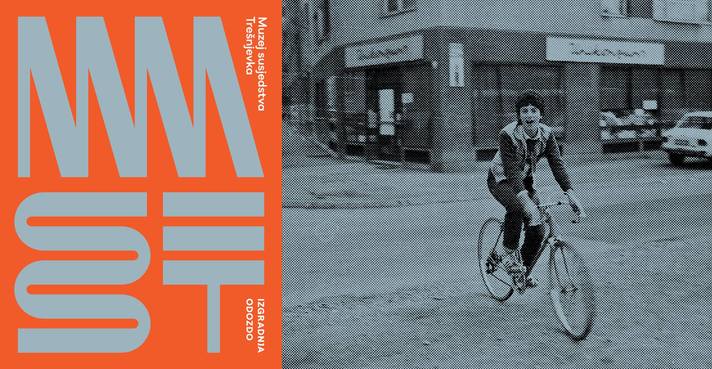 The second gathering of contributions for the virtual collection of the future Trešnjevka Neighborhood Museum will be held from February 26 to 29, at the BAZA and the Nikola Tesla Technical Museum. The project aims to research and record the history of Trešnjevka while working with the local community.
A powerful feeling of community and neighborhood identity are linked to the very emergence of the neighborhood – Trešnjevka grew as a working-class district along the rising industry of Zagreb between the two world wars. The difficult living conditions motivated the people of Trešnjevka to turn to each other for resolving social needs. Their contribution to the anti-fascist struggle procured the neighborhood the still recognizable nickname: Red Trešnjevka. Many of these stories are not part of official history, but they are preserved as memories of the inhabitants of Trešnjevka.
The "Trešnjevka Neighborhood Museum" thus once again invites citizens to search their drawers, cabinets and old photo albums and bring a photo or an item that marks a moment in Trešnjevka's history.
The items and photographs will not be taken away, only photographed for the virtual collection which will be presented to the public in the fall of 2020.
At the first gathering of contributions for the virtual collection, we gathered old photographs of the neighborhood, as well as old family photos of inhabitants of Trešnjevka, publications and old newspaper articles about the neighborhood, ready-made clothing from Vesna factory, tickets for Triglav Cinema in Okićka street, tickets for sporting events in Cibona etc.
The next gathering will take place as follows:
26 – 28 February 2020
Technical Museum Nikola Tesla, Savska 18
11:00 – 15:00 H
BAZA, Božidara Adžije 11
16:00 – 20:00 H
29 February 2020
Technical museum Nikola Tesla, Savska 18
10:00 – 13:00 H
The Neighbourhood Museum Trešnjevka – Building up from Bottom up project is conducted by BLOK in partnership with Centre for Peace Studies, SF:ius, K-zone and the Technical Museum Nikola Tesla. The project has been co-financed by the EU European Social Fund as part of the operative program Efficient Human Resources.
The content of this notice is in sole liability of BLOK.