Youth (in) Culture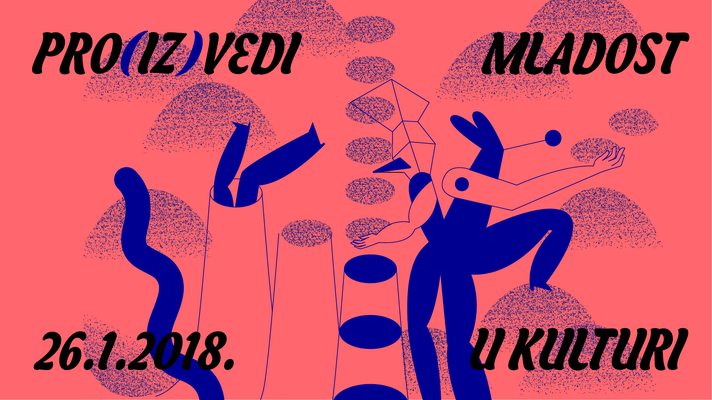 The Youth (in) Culture project brings together BLOK, artists and students in the production of participative art and is aimed at the students of grammar and vocational schools. The research on which the project is based has shown that the key social issues have a strong impact on this demographic: the decreased availability of social services, rise in labour market competition and the weakening of social institutions result in the deepening of social differences. The data show that up to a quarter of young people are at a real risk of poverty, and that socially unacceptable behaviour and the social neglect of leisure time are on the rise. Fewer than 10% of young people attend cultural programs regularly, as a result of the decline of cultural infrastructure, especially in rural areas, paired with the inadequate representation of art education in both vocational and grammar schools.
OBJECTIVES:
- to raise the proportion of art education and to encourage creative expression in high schools
- to engage young members of national minorities in the participative arts projects
RESULTS:
- 3 participative art workshops for high schools conceptualized and successfully realised
- the proportion of rat education raised in the Dr Ivan Kranjčev Grammar School in Đurđevac, Dr Ahmed Smajlović Islamic Secondary School in Zagreb, and the Zagreb Technical School
- the artist book "Hasanaginica 2.0" published, the "Train in the Snow 2.0" collage film (promo film and cover story) shooted and presented, and Motives of Podravina 2.0 graffiti realised in public space of the city of Đurđevac
- young members of national minorities engaged in the participative arts projects
project realisation period: 1. 12. 2017 - do 1. 3. 2019
contact person: Ivana Hanaček (ivana.hanacek@gmail.com)
Responsibility for the information and views expressed in the project web-site lies entirely with BLOK.
The project was co-financed by the European Union from the European Social Fund.

Total grant: HRK 538,463.08
EU grant: HRK 457,693.62