production
THREE-DAY RADIO STATION
13 – 15/06/2019 FROM 6 PM
93.9 MHz, BROADCAST FROM ADŽIJINA 11
For the third consecutive year Adžijina 11 will see a gathering of artists, radiophonicists, researchers, activists and musicians in the joint production of critical and educational programs, and artistic and radiophonic experiments. This year it spans three days, but the mission is the same: Radio BAZA seeks to revive the oldest electronic medium as a space of feminist historical heritage. [...]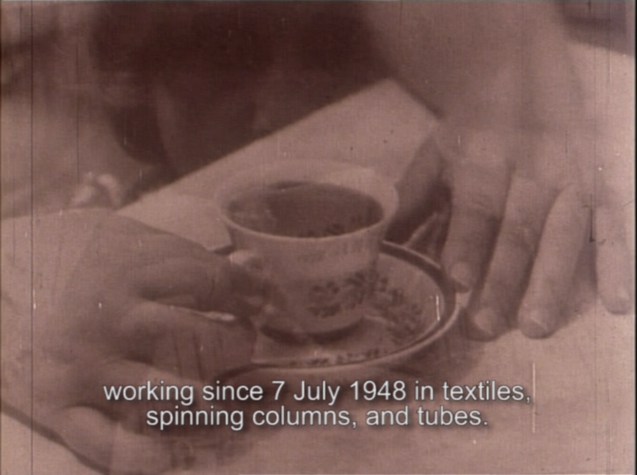 VERA and ERŽIKA (1981), 75', D: ŽELIMIR ŽILNIK
FILM projection and discussion
Thursday, 30/05/2019, 7 PM
Documentary drama Vera and Eržika follows the lives of two women workers at the Trudbenik textile factory in Pančevo, as they face numerous problems and misunderstandings just as they are about to reach retirement. Although they have been working at the factory since they were thirteen, the provisions of the new retirement act only see them as having been employed since the age of fifteen. All of a sudden, they have found themselves two years short of earning the right to retire. With the issue of retirement as the source of dramatic conflict, the film showcases the emotional states of the heroines and their families, their relationships with colleagues, and an entire array of moods and preoccupations of people at the end of their working life. [...]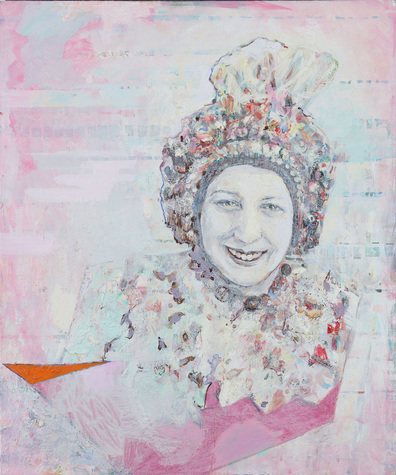 12 - 30 April 2019
Opening times: Tuesday to Saturday, from 4 to 8 p.m.
Exhibition opening: Friday, April 12, 2019 at 7 p.m.
BAZA, B. Adžije 11, Zagreb
A heated discussion of art historians and theoreticians of feminist orientation in the 1960s and 1970s in the USA shook the canon of Western art in its core and significantly modified the discourse of traditional aesthetics and art history. The problem of the invisibility of women's artistic creation that was placed on the agenda both by female theoreticians of visual culture and by female practicing artists returned "body" to the allegedly neutral viewpoint of historians and thus widely opened the door not only to gender, but also to class and racial critique of the discipline [...]
education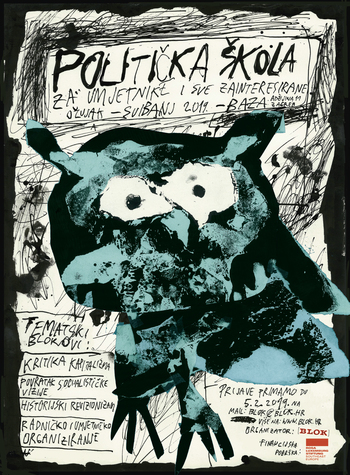 Do you want to address social issues through art? Does experience tell you that the idea of 'the world of art' as a separate sphere independent from society is mere rhetoric? Would you like to learn more about the concept of the autonomy of art, artistic genius and talent? Are you an artist, but you're forced to work outside the sphere of art in order to survive? Does capitalism have you working your fingers to the bone and you want to see whether there's an alternative? Do you want to find out what class really means and why we need class theory in order to understand the society in which we live? Are you interested in the history of socialism as an ideology and the history of the labour movement as a political force? Do you want to find out more about actually existing socialisms, beyond the mantra of 'socialism is a utopia'? Do you consider the woman question inseparable from theoretical and practical reflections on radical social and economic changes? Do you want to learn more about the history of feminism within the framework of the international socialist and workers' movement? Do you recognise the power of trade unions, but can't make sense of the workers' struggle and organization in modern terms? Are you fed up with the way right-wingers and capitalism's proponents speak over you [...]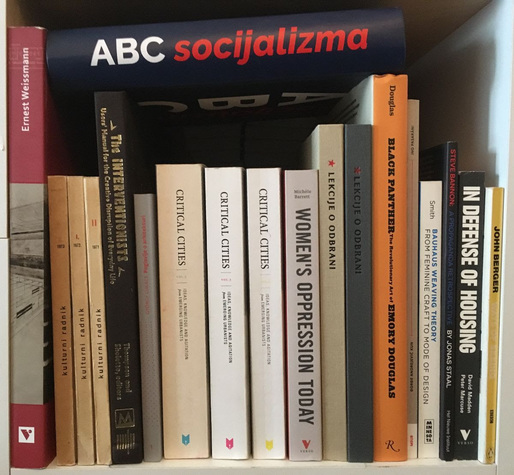 Božidara Adžije 11, Zagreb
We are happy to announce that we've made an on-line database of all the books and publications from our library, and thereby officially opened the READING ROOM OF THE BASE.
The library comprises books from the fields of socially engaged art, architecture and urban studies, political theory, feminism, history of socialism and others that imbue our activity, as well as our own publications. In the context in which libraries and public institutions were systematically purged of books of objectionable ideological content, it is important to stress that a significant part of our collection includes 'rejected' books [...]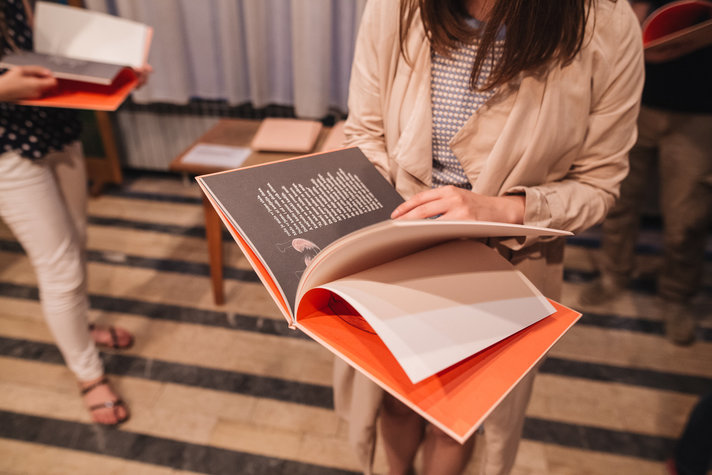 Thursday, November 15, 2018 at 6 P.M.
Bogdan Ogrizović Library, Preradovićeva Str. 5, Zagreb
SPEAKERS:
► Dr. sc. Ida Loher (Academy of Fine Arts, Zagreb)
► Dr. sc. Remzija Hadžiefendić Parić (Islamic Secondary School Dr. Ahmed Smajlović, Zagreb)
► Nina Bačun (educator and designer, member of the collective Oaza)
► Amr Kadriju, pupil (Islamic Secondary School Dr. Ahmed Smajlović, Zagreb)
► Mihana Hasak, pupil (Islamic Secondary School Dr. Ahmed Smajlović, Zagreb)
Moderator: Ivana Hanaček, curator and project coordinator
[...]