production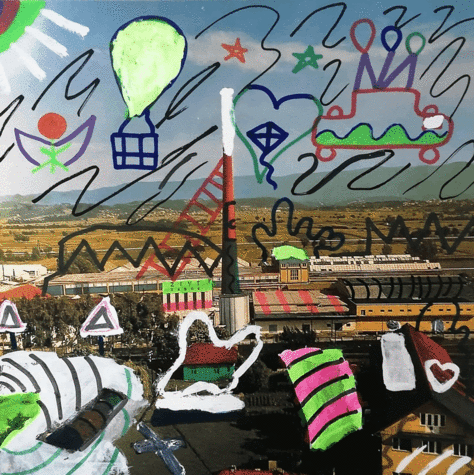 Having been invited to curate the annual exhibition program of the Green Room Gallery in Zabok, we will present to the local public three exhibitions originally displayed in BAZA: 'Fleeting form' by Marko Tadić, 'The Kučerina Cylops: documenting street life in Trešnjevka' and 'Tisak. Twenty-three newsstands' by Marko Ercegović and Igor Lasić. [...]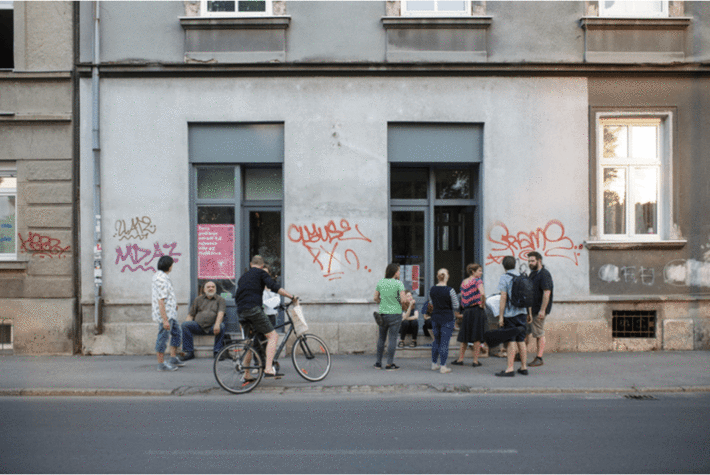 BAZA, ADŽIJINA 11
FRIDAY, MARCH 18, 2022
FROM 6 P.M.
Dear friends, collaborators, and neighbors, we invite you to join us at the farewell party for closing BAZA, which is also a benefit opportunity for you to support our work and moving to a new address. We continue with the program at Nova BAZA on Nova cesta 66, follow us! [...]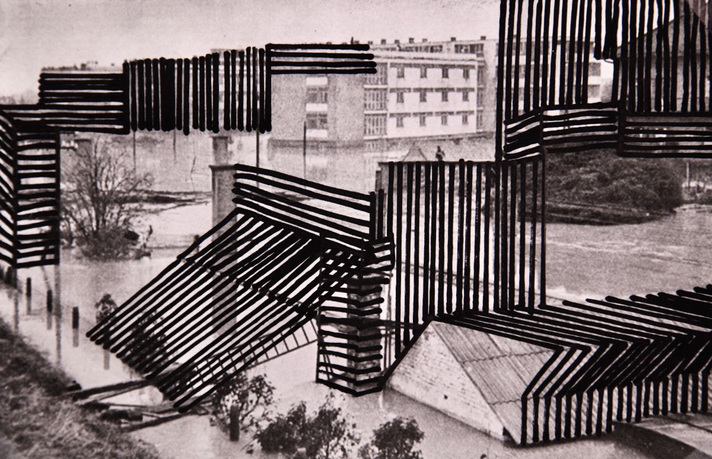 28 JANUARY – 20 FEBRUARY 2022
TUESDAY TO FRIDAY: 16 – 20H
SATURDAY AND SUNDAY: 11 — 15H
NOVA BAZA, NOVA CESTA 66
[Important notice: Friday 11.2. the exhibition is open from 4 pm to 6 pm]
In exploring the online archive of Trešnjevka Neighborhood Museum, Tadić focused on those artifacts that underline a recognizable neighborhood feature, the constant change of the urban landscape that reflects transformations in the ways housing for broad working classes in various economic and political circumstances is addressed. [...]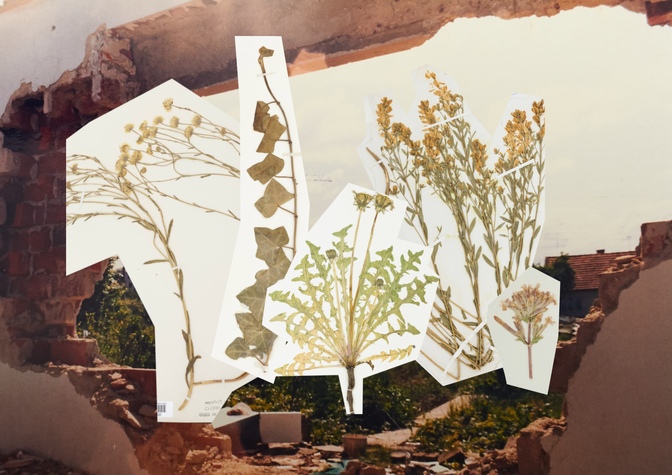 28 DECEMBER 2021
TREŠNJEVKA NEIGHBORHOOD MUSEUM

In a series of collages, which completes the first part of her research, Ana Kuzmanić redirects plants, compressed and dried, from further botanical processing and returns them to Trešnjevka, placing them within fragments of neighborhood memories and enabling them to live a new life and further grow towards the final phase of the project in 2022. [...]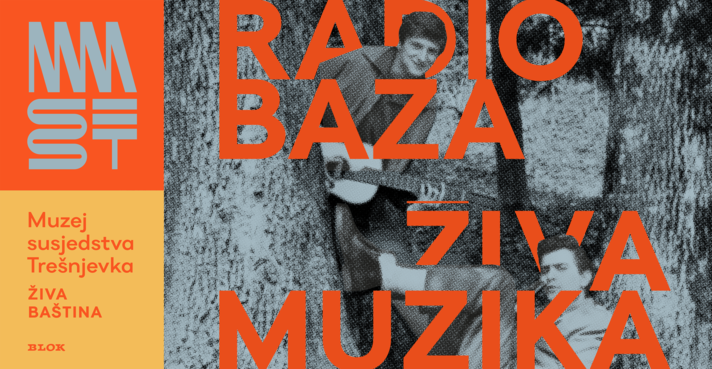 DECEMBER 17 AT 19:00
NOVA BAZA, NOVA CESTA 66
EDITOR: Klara Berdais
PERFORMERS: Martin Ladika, Leo Hrs and Roko Margeta, Cura i Dečko, Prisoje
Due to compliance with epidemiological measures, the number of visitors is limited and COVID certificates are required. We kindly ask everyone who wants to come to Nova BAZA to register at blok@blok.hr in order to secure their place. All those who do not feel comfortable in the indoor space or have failed to register in time are invited to take a walk along Nova cesta and take a peek through our window. [...]
education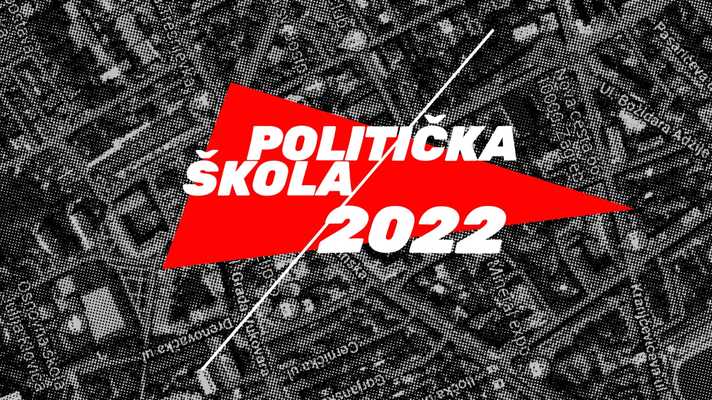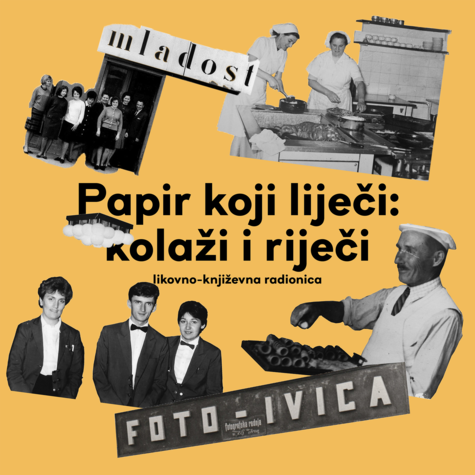 APRIL 27 — MAY 25, 2022
ON WEDNESDAYS, AT 6 P.M.
CONCEPT AND GUIDANCE: BOŽENA KONČIĆ BADURINA AND OLJA SAVIČEVIĆ IVANČEVIĆ
NOVA BAZA, NOVA CESTA 66
This workshop, completely free of charge, is intended for people of all ages, and at all levels of experience in creative writing and artistic expression, and especially for those who have not had the opportunity to participate in any kind of art education. We will meet five times for two and a half hours to look into ''the healing power of paper'', in other words, we will be working on short prose forms, poetry, and the paper collage technique. Our starting point will be working conditions of the workshop participants' and workers we meet, as well as the experience of the working-class past, preserved in the virtual Trešnjevka Neighborhood Museum. [...]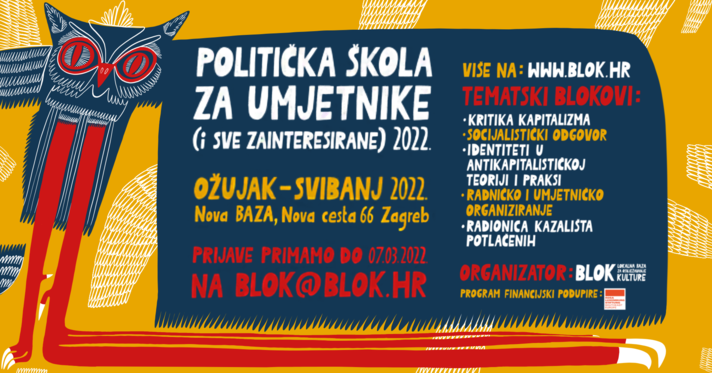 APPLICATION DEADLINE: MARCH 7, 2022
Are you worried about your tenancy, inflation, doing multiple gigs at the same time, or the fact that you cannot live off of your creative work? Are you perplexed by the statements that the working class does not exist any more, because you know very well that without your own work you could not make it till the end of the month? Are you interested in the history of the working class movement and the question of women's emancipation within it? Do you want to connect with other artists and cultural workers and talk about perspectives of joint resistance and organizing?
APPLY FOR THE POLITICAL SCHOOL FOR ARTISTS (AND ALL THOSE INTERESTED)! [...]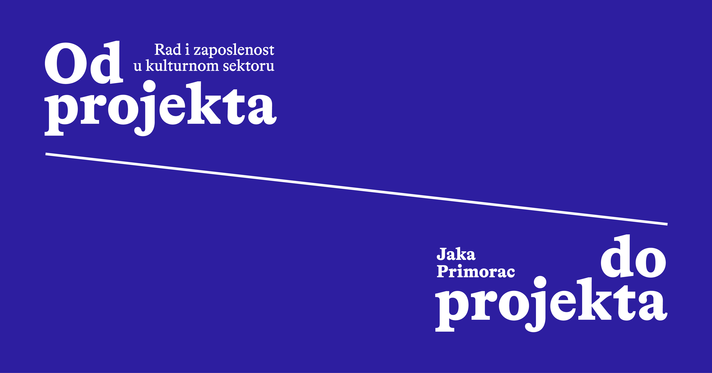 You are invited to the presentation of the study "FROM ONE PROJECT TO THE NEXT: WORK AND EMPLOYMENT IN THE CULTURAL SECTOR" by the sociologist JAKA PRIMORAC. The presentation will take place on TUESDAY, FEBRUARY 22, AT 18H at NOVA BAZA, Nova cesta 66. Due to the current epidemiological situation, the number of visitors is limited. Visitors are kindly asked to confirm their presence at blok@blok.hr, and to provide a COVID certificate upon arrival.
The speakers:
JAKA PRIMORAC, author
BISERKA CVJETIČANIN, study reviewer
KATARINA JAKLIN, sociologist
DUNJA KUČINAC, co-editor [...]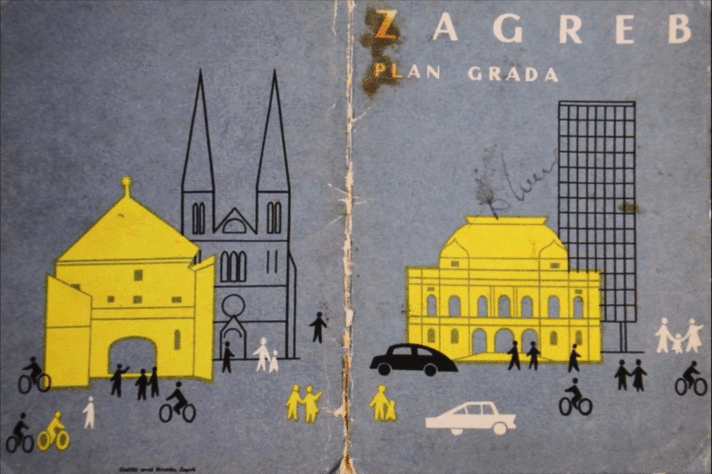 THURSDAY, FEBRUARY 17, 2022, 18 – 20 H
NOVA BAZA
NOVA CESTA 66
We invite parents to bring their school age children to a free, two-hour art workshop by the artist Marko Tadić. The workshop is held as part of the exhibition ''Fleeting Form'' in which the artist shows his animated movie and the original drawings used in the animation process, based on archival materials from the Trešnjevka Neighborhood Museum collection. [...]