production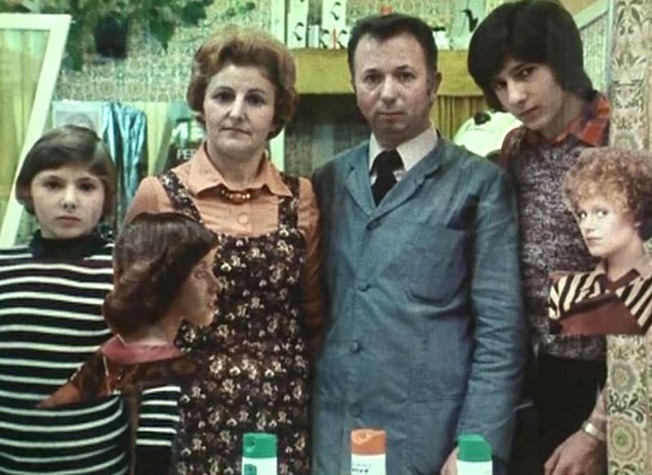 Friday, July 8, 2022., at 9 p.m.
The Kiosk (2021), directed by Dora Slakoper, hybrid film, 6', Croatia
Daguerréotypes (1975), directed by Agnès Varda, documentary, 88', France
Friday, July 15, 2022., at 9 p.m.
Merry Working Class (1969), directed by Bojana Marijan Makavejev, documentary, 13', SFRY
De cierta manera / One Way or Another (1977), directed by Sara Gómez, feature, 73', Cuba
For the sixth year in a row we are turning the Trešnjevka market into a free open-air cinema. Films within the Time of Cherries program, selected by Dina Pokrajac, expand the limits of art and life by visualizing ways in which we can save the urban everyday life from ever-present banality and commodification. [...]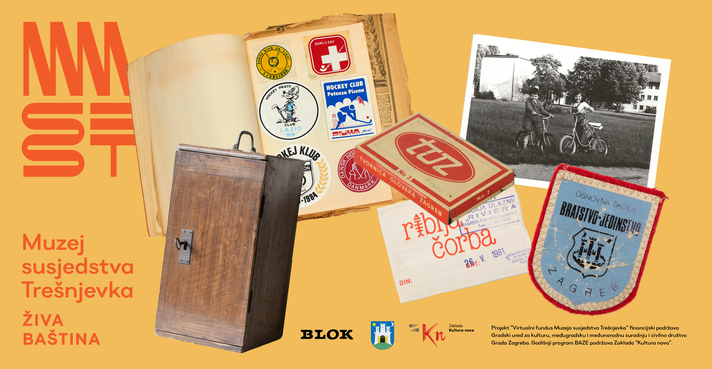 FRIDAY JUNE 10, 2022, 5 - 8 P.M.
SATURDAY JUNE 11, 2022, 10 A.M. - 2 P.M.
NOVA BAZA, NOVA CESTA 66
Dear neighbors,
We are collecting material for the virtual collection of the Trešnjevka Neighborhood Museum again! Do you have old photographs of the street where you grew up, your school, or your workplace? Do you still keep or wear skirt suits or dresses produced by one of Trešnjevka textile factories? Did you sing in one of Trešnjevka choirs, or perhaps took swimming lessons at the Dom Sportova pool? Would you like your memories from Trešnjevka to be part of the virtual collection of the neighborhood history, which already contains more than 300 objects and stories shared by our and your neighbors? We invite you to bring what you would like to share and help us further build our neighborhood museum, which will give value to stories that are not part of the official history. [...]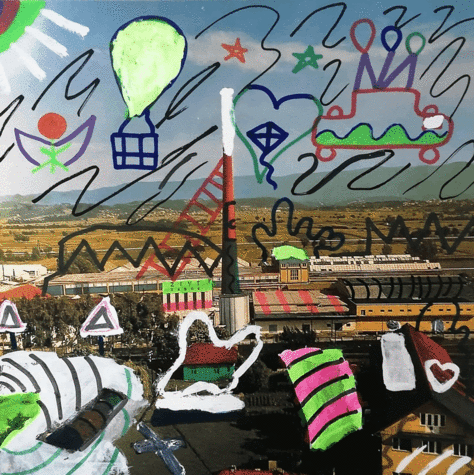 Having been invited to curate the annual exhibition program of the Green Room Gallery in Zabok, we will present to the local public three exhibitions originally displayed in BAZA: 'Fleeting form' by Marko Tadić, 'The Kučerina Cylops: documenting street life in Trešnjevka' and 'Tisak. Twenty-three newsstands' by Marko Ercegović and Igor Lasić. [...]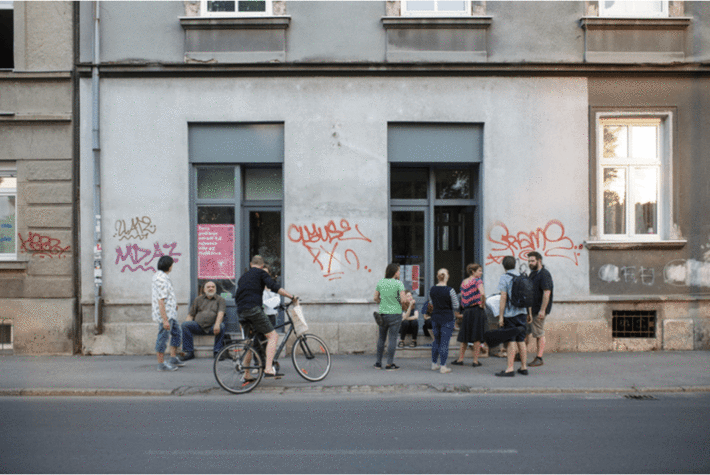 BAZA, ADŽIJINA 11
FRIDAY, MARCH 18, 2022
FROM 6 P.M.
Dear friends, collaborators, and neighbors, we invite you to join us at the farewell party for closing BAZA, which is also a benefit opportunity for you to support our work and moving to a new address. We continue with the program at Nova BAZA on Nova cesta 66, follow us! [...]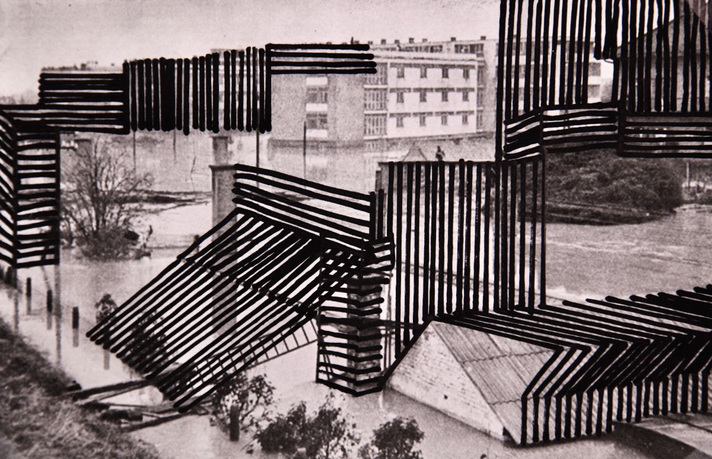 28 JANUARY – 20 FEBRUARY 2022
TUESDAY TO FRIDAY: 16 – 20H
SATURDAY AND SUNDAY: 11 — 15H
NOVA BAZA, NOVA CESTA 66
[Important notice: Friday 11.2. the exhibition is open from 4 pm to 6 pm]
In exploring the online archive of Trešnjevka Neighborhood Museum, Tadić focused on those artifacts that underline a recognizable neighborhood feature, the constant change of the urban landscape that reflects transformations in the ways housing for broad working classes in various economic and political circumstances is addressed. [...]
education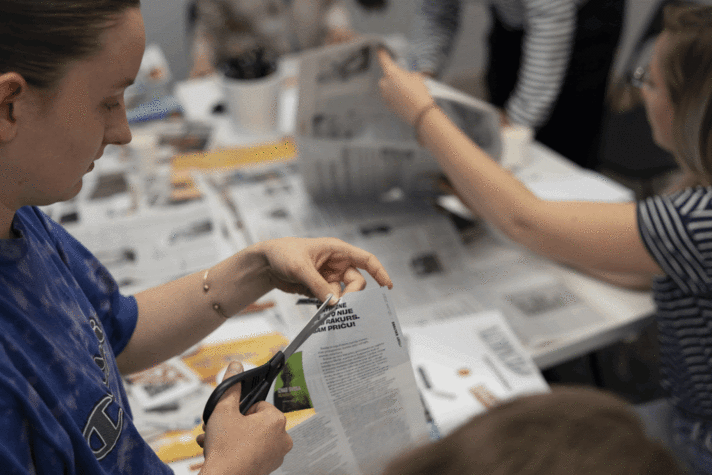 FINAL PRESENTATION OF THE ART AND LITERATURE WORKSHOP: FANZINE LAUNCH, A ONE-DAY EXHIBITION, AND A PUBLIC READING
WEDNESDAY, JUNE 29, 2022, AT 7 P.M.
NOVA BAZA, NOVA CESTA 66
GUIDED AND EDITED BY: Božena Končić Badurina i Olja Savičević Ivančević
PARTICIPANTS AND AUTHORS: Jasminka Glogović, Višnja Katalinić, Danijela Kvesić Stojanac, Karmen Krasić Kožul, Kristina Krsnik, Sara Nasić, Karmen Sinković, Tena Šarčević, Olga Šunjara, Mirna Varat, Monika Vodopija, Tihana Vučić
The two month workshop "Paper that heals: paper collage and words"allowed us to look into ''the healing power of paper'', that is, to work on short prose forms, poetry, and the paper collage technique, on the topics of our own working conditions, but also experiences of workers preserved in the virtual Trešnjevka Neighborhood Museum. The presentation is conceived as a combination of a public reading of written works, a one-day exhibition of the collages, and the launch of the fanzine that gathers the best of both! [...]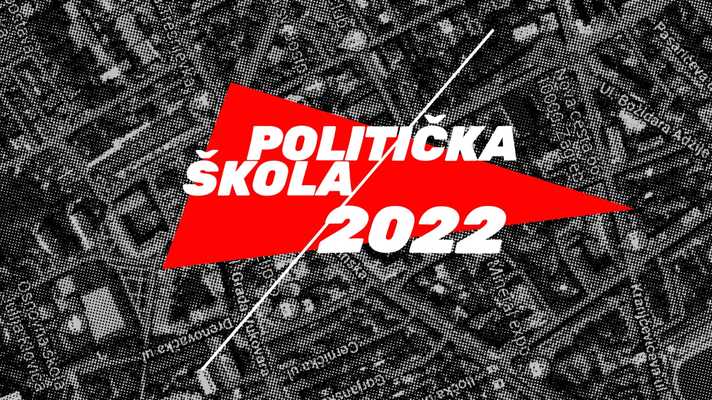 FRIDAY, MAY 20, 2022, AT 8 P.M.
ŠESNAESTICA, OZALJSKA 16, ZAGREB
PROGRAM:
8 P.M. Public performance by the Theatre of the Oppressed
Participants: Adriana Hrvatin, Iva Ružić, Milena Obradović, Ana Gvozdić
9 P.M. Launch of the 2022 Political School Fanzine
Our POLITICAL SCHOOL FOR ARTISTS (AND ALL THOSE INTERESTED) saw its sixth generation of participants this year. The final event at the end of this two-month educational program features a short performance by the Theatre of the Oppressed, led by Josipa Lulić, and launch of the Fanzine, designed and prepared entirely by the participants. Josin us! [...]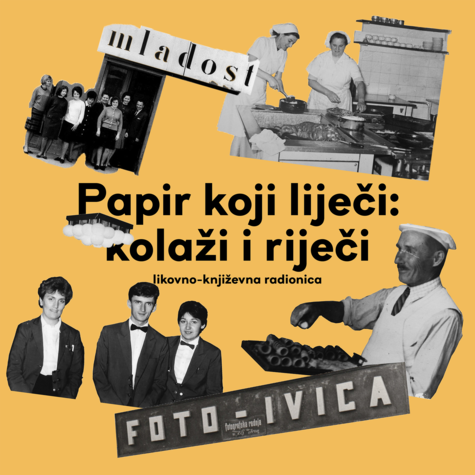 APRIL 27 — MAY 25, 2022
ON WEDNESDAYS, AT 6 P.M.
CONCEPT AND GUIDANCE: BOŽENA KONČIĆ BADURINA AND OLJA SAVIČEVIĆ IVANČEVIĆ
NOVA BAZA, NOVA CESTA 66
This workshop, completely free of charge, is intended for people of all ages, and at all levels of experience in creative writing and artistic expression, and especially for those who have not had the opportunity to participate in any kind of art education. We will meet five times for two and a half hours to look into ''the healing power of paper'', in other words, we will be working on short prose forms, poetry, and the paper collage technique. Our starting point will be working conditions of the workshop participants' and workers we meet, as well as the experience of the working-class past, preserved in the virtual Trešnjevka Neighborhood Museum. [...]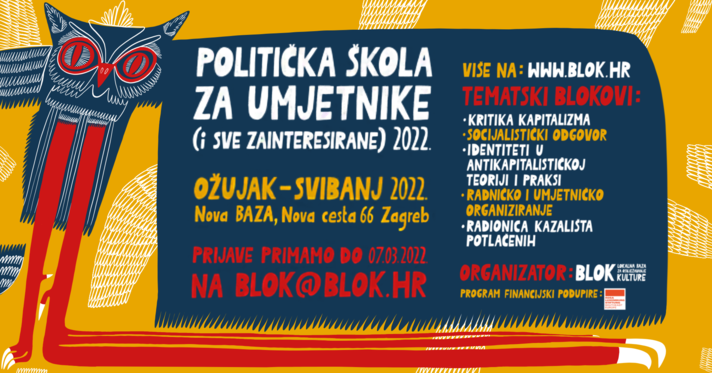 APPLICATION DEADLINE: MARCH 7, 2022
Are you worried about your tenancy, inflation, doing multiple gigs at the same time, or the fact that you cannot live off of your creative work? Are you perplexed by the statements that the working class does not exist any more, because you know very well that without your own work you could not make it till the end of the month? Are you interested in the history of the working class movement and the question of women's emancipation within it? Do you want to connect with other artists and cultural workers and talk about perspectives of joint resistance and organizing?
APPLY FOR THE POLITICAL SCHOOL FOR ARTISTS (AND ALL THOSE INTERESTED)! [...]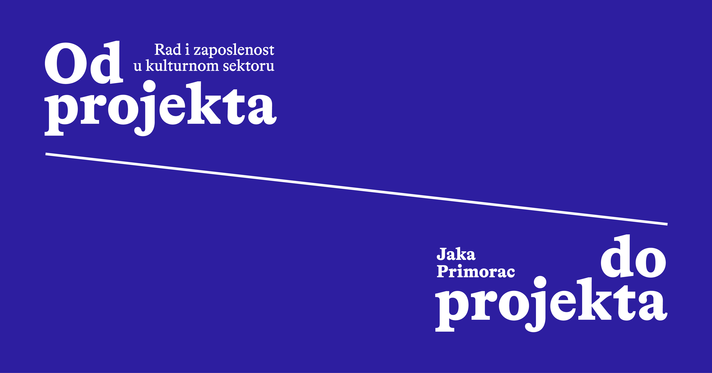 You are invited to the presentation of the study "FROM ONE PROJECT TO THE NEXT: WORK AND EMPLOYMENT IN THE CULTURAL SECTOR" by the sociologist JAKA PRIMORAC. The presentation will take place on TUESDAY, FEBRUARY 22, AT 18H at NOVA BAZA, Nova cesta 66. Due to the current epidemiological situation, the number of visitors is limited. Visitors are kindly asked to confirm their presence at blok@blok.hr, and to provide a COVID certificate upon arrival.
The speakers:
JAKA PRIMORAC, author
BISERKA CVJETIČANIN, study reviewer
KATARINA JAKLIN, sociologist
DUNJA KUČINAC, co-editor [...]