LAUNCH EVENT FOR THE 2020 POLITICAL SCHOOL FANZINE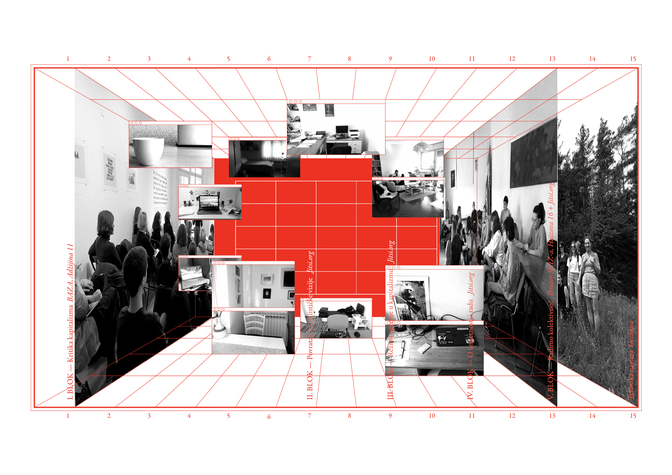 Thursday, October 22, 2020 at 7 p.m. until 9.30 p.m. (in groups up to ten people)
New BAZA, Nova cesta 66
Our Political School for Artists (and all those interested) saw its fifth generation of participants this year, under exceptional circumstances due to COVID-19-related restrictions. The fanzine that we present at the end of the educational process has been completely conceived and prepared by the participants, who produced, edited and proofread contributions, and designed the fanzine. They also prepared its launch, which serves as an opportunity for gathering all previous generations of participants, lecturers, and all those interested.

"This fanzine has been conceived as a short, informal collection of works by participants of the 2020 Political School for Artists (and all those interested). The works have been created as a response to a broad spectrum of topics covered by the Political School, those that were opened spontaneously in discussions, as well as those imposed by the unique circumstances related to the pandemic. A hundred days have passed since we first met at Baza, and during that period we prepared our work, discussed live and held on-line meetings, adapting to the new normal, carried out field work in Drežnica, and certainly did not lack themes and experiences, as demonstrated by the content of the fanzine." (excerpt from the introduction)

The launch event will begin with a collective performance at BAZA in Adžijina 11 – a walk to the New BAZA in Nova Cesta 66, where the program will continue.
7:00 p.m. performance and opening
7:30 p.m. poetry reading
8:30 p.m. discussion: (artistic) work in times of pandemic
9:30 p.m. the shortest concert by participant Sara Renar
In between we will be spending time outside, and we would like to ask our guests and participants to form groups of up to ten people when entering BAZA, in order to comply with the current COVID-19 infection prevention measures.
Find out more about the Political School for Artists program here.
PROGRAM IS FINANCIALLY SUPPORTED BY THE ROSA LUXEMBURG STIFTUNG SOUTHEAST EUROPE.