BAZA officially opens with the exhibition Back to the Square!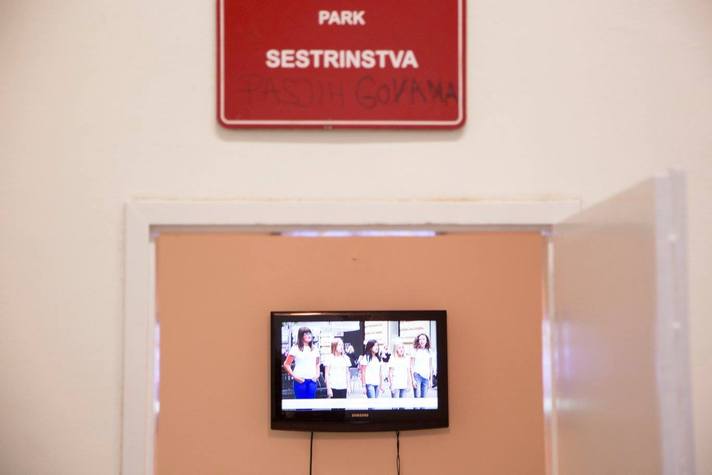 These guidelines are reflected in its name which underlines our decision to use it as a site of both production and reflection of conditions of production. We will continue with our regular programme Micropolitics, and introduce the new one called Artists for the Neighbourhood, as an extension in public space focused on our immediate surrounding.
Before turning a new page in our work, we have taken a look back and inaugurated our venue with the documentary exhibition Back to the Square!, which presents the selected artistic productions from the UrbanFestival 13.
The exhibition remains open until February 20, 2016.
Opening hours: Tuesday-Friday 10:00 am – 7:00 pm, Saturday 10:00 am – 2:00 pm