BOOK LAUNCH "ADŽIJINA 11 A USER'S MANUAL"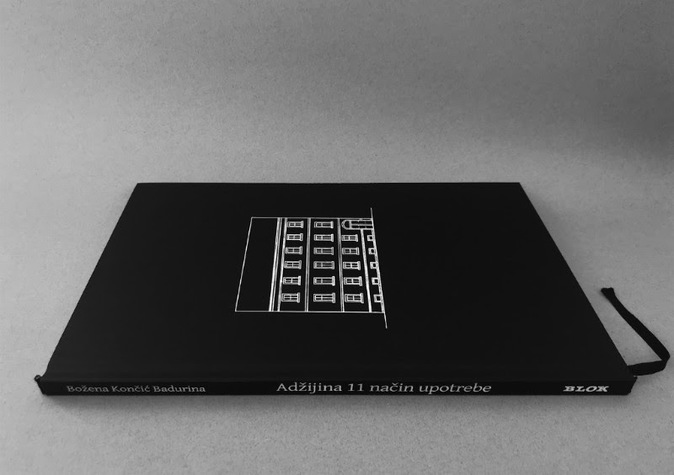 Adžijina 11 a user's manual
an artist's book

author: Božena Končić Badurina
editors: Ivana Hanaček, Ana Kutleša, Vesna Vuković
design: Rafaela Dražić

18th December, 7 PM
BAZA, B. Adžije 11, Zagreb


We are pleased to invite you to attend the promotion event for Adžijina 11 a user's manual and a get-together to wrap up another year at BAZA. Artist Božena Končić Badurina, designer Rafaela Dražić and editor Ivana Hanaček will all speak at the event.

"Adžijina 11 a user's manual: an artist's book is the final part and a sort of synthesis of the eponymous project realised in 2016 as part of the Umjetnici za kvart (Artists for the Neighbourhood) program, which consisted of an audio tour of the Adžijina 11 apartment block and a wall drawing at BAZA. The title references Georges Perec's Life: A User's Manual, in which the author detailed the lives of the inhabitants of an apartment block situated in a fictitious Parisian street, at number 11. Unlike Perec's novel, Adžijina 11 a user's manual deals with the history, spatial characteristics, social structure and the immediate surroundings of a non-fictional apartment block built in Zagreb at the beginning of the 20th century. The portrait of the apartment block, in the form of drawings and texts, is based on the tenants' stories, archives and other diverse materials, and provides insight into the history and the present state of the micro-location while also reflecting the broader social and political changes that have taken place in the region during the last hundred years or so."
Božena Končić Badurina
The book is part of the program Micropolitics.

Financial support: Ministry of Culture of the Republic of Croatia, City of Zagreb Office for Education, Culture and Sports.