STATEMENT FOLLOWING THE ATTACK ON BLOK AND BAZA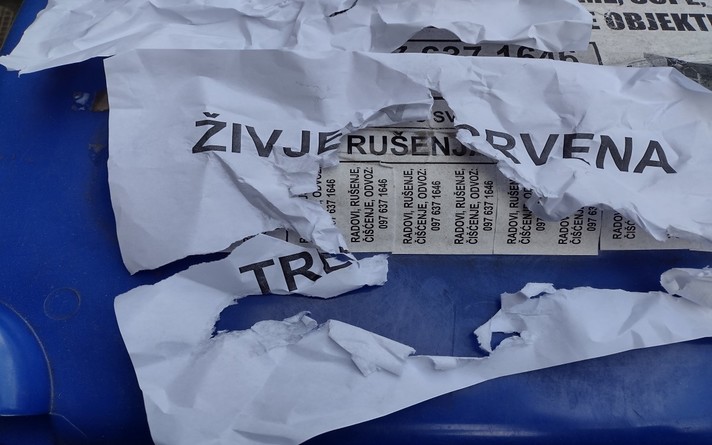 Following the launch of the public competition for the Director of the Museum of the City of Zagreb, various anonymous letters containing defamatory disinformation related to BLOK are being sent to the media. This instigating campaign resulted last night in a street "action" of sticking up provocative posters to our Trešnjevka gallery BAZA, in an attempt by anonymous perpetrators to intimidate our employees, members, and audience.
The goal of the above mentioned letters is to falsely discredit a continuous curator work, laureled with a number of international awards, because of petty financial interest. Our efforts to democratize art, include local community in our programs, and build a local, democratically organized museum institution, as well as our numerous exhibitions, publications, festivals, educational programs in high schools and local communities, research of urban processes, an outspoken criticism of the public space privatization process, and finally, our advocacy for fair working conditions in culture and for paid work, are labeled as "indoctrination". Having been continuously present on the cultural scene for the past 20 years, BLOK has become one of the most important organizations for production and research of socially engaged art, and our work has been recognized by the local community, artists, and experts, at both domestic and international levels. Such orchestrated attempts of intimadation shall not hinder our work and our fight for public interest.