TREŠNJEVKA SQUARE CINEMA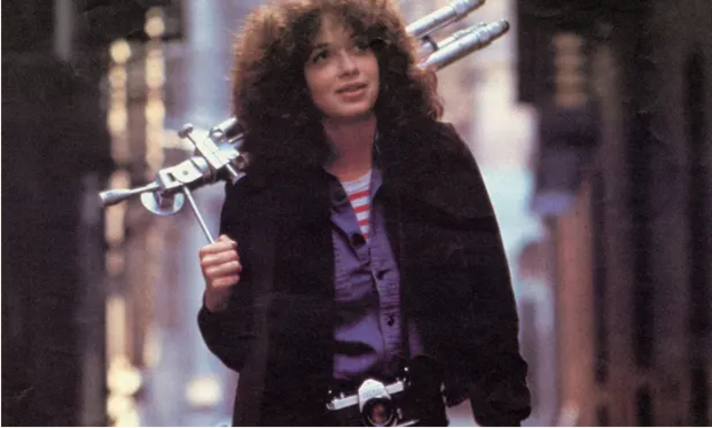 Trešnjevka Neigbourhood Museum – Living Heritage
TREŠNJEVKA SQUARE CINEMA
SATURDAY, 10 JULY AT 21:00
TREŠNJEVKA MARKET SQUARE
HAPPY BIRTHDAY, MOM! (Sretan rođendan, mama!)
short film, 6', 2019
dir.: Bernarda Cenkovčan
GIRLFRIENDS
feature film, 88', 1978
dir.: Claudia Weill
curator of the film program: Barbara Gregov
On Saturday, Trešnjevka Square will be turned into a free-entry summer cinema for the sixth time!
We will open the Trešnjevka Square Cinema with the short documentary "Happy Birthday, Mom!", directed by Bernarda Cenkovčan. In one static shot, the director documents a tense celebration of her mother's birthday. Although overshadowed by petty quarrels and unfulfilled expectations, the complicated mother-daughter relationship is portrayed honestly and unpretentiously. "Happy Birthday, Mom!" therefore really works as a (somewhat atypical) congratulation in the form of a film.
The second film that will be shown is "Girlfriends", American director Claudia Weill's debut feature film.
This dramedy follows the lives and relationship of two girls on the threshold of adulthood. Susan and Annie are roommates and best friends: one trying to break through as a photographer and the other as a writer. As she negotiates her first solo exhibition, Susan gets by photographing weddings and bar mitzvahs, gradually realizing how the art world really works. Annie, on the other hand, impulsively gets married, moves out and tries to make sense of her decision to become a housewife. Different life paths pose new challenges to their friendship.
"Girlfriends" occupies an interesting position in the history of American cinema. Although it is the first American independent film to be largely funded by public tenders, shortly after its premiere and critical success, the rights to worldwide distribution were purchased by Warner Bros. The 1970s were a time marked by the achievements of second-wave feminism, as well as an era of democratization of American cinema - the influence of large studios was weakening due to the strengthening of independent production and auteur film and the consequent diversification of existing representations and audiences. Yet, as film theorist Annette Kuhn points out, feminism was still considered relatively controversial in dominant film production. The films that "passed" were those that were open to possible interpretations, not limiting them, i.e., films that could appeal to a wide audience regardless of their feminist background. The commercial success of the film "Girlfriends", as Kuhn states, lies precisely in the fact that it is primarily "received as charming, warm, fun and likeable." In short, nonthreatening.
In relation to the feminist aesthetics that is based on the critique of film as a medium, the film "Girlfriends" is rather classified as having an "advocating" tendency - it strives to sensitize the audience and therefore does not resort to formalistic experiments but rather provokes identification and offers affirmative, "softer " representations of "ordinary" women. From the prevailing feminist perspective of the time, this was considered less radical and therefore less political.
However, owing primarily to the interest of many feminist theorists in women's popular genres, starting from the 1980s onwards, "Girlfriends" occupies an indisputable position in the feminist canon today. In addition to bringing an authentic, rather than an idealized or sentimental portrayal of female friendship (that was hitherto dominant), thus destroying the patriarchal conception of female friendship as a temporary relationship that is ultimately replaced by marriage or whose intensity diminishes marriage, "Girlfriends" provides a complex account of work conditions and the position of young women, primarily artists, in the labor market. Consequently, Claudia Weill has laid the groundwork for many contemporary feminist series and films that focus on young women in the big city, from the cult series "Sex and the City" and Lena Dunham's "Girls" to independent films such as Noah Baumbach's "Frances Ha".
Barbara Gregov
"TREŠNJEVKA NEIGHBOURHOOD MUSEUM" IS FINANCIALLY SUPPORTED BY THE CROATIAN AUDIOVISUAL CENTRE, THE CITY OF ZAGREB'S CITY OFFICE FOR CULTURE AND THE MINISTRY OF CULTURE AND MEDIA OF THE REPUBLIC OF CROATIA. BAZA'S ANNUAL PROGRAM IS SUPPORTED BY KULTURA NOVA FOUNDATION.