GATHERING OF CONTRIBUTIONS FOR THE TREŠNJEVKA NEIGHBOURHOOD MUSEUM COLLECTION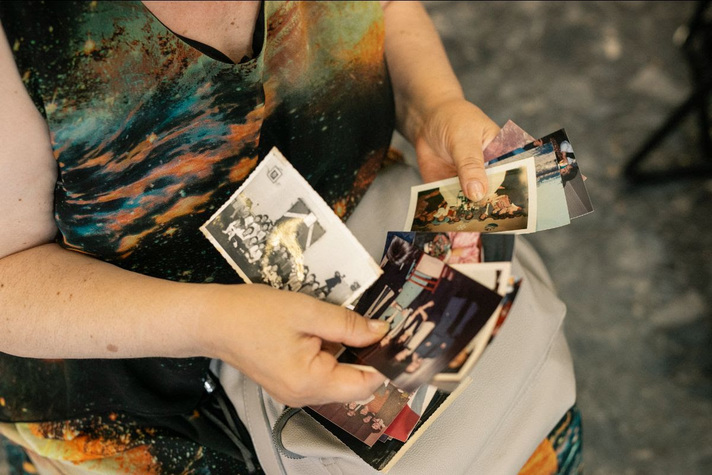 GATHERING OF CONTRIBUTIONS FOR THE TREŠNJEVKA NEIGHBOURHOOD MUSEUM COLLECTION
WEDNESDAY, 27 OCTOBER 2021
15 – 19 H
NOVA BAZA, NOVA CESTA 68
You've heard of the Trešnjevka Neighborhood Museum, but you never got involved? You have a bunch of photos in boxes under the bed, but you lack the incentive to sort them? You don't want the memories of your grandparents to stay in the attic forever? Now is the time for action!
Bring us photos and objects related to Trešnjevka and participate in the creation of the virtual collection of the Trešnjevka Neighborhood Museum - a neighborhood museum that will give value to stories that are not part of official history.
At Nova BAZA you will be greeted by our associate Andreja Gregorina and the heads of the Neighborhood Museum Trešnjevka, curators Dunja Kučinac and Ana Kutleša from BLOK, who will tell you more about the project. Attachments will be scanned or photographed and returned to you immediately or when agreed.
Browse the collection and find more information at www.muzejsusjedstvatresnjevka.org, and for additional questions contact us via Facebook or at blok@blok.
THE "TREŠNJEVKA NEIGHBORHOOD MUSEUM - LIVING HERITAGE" PROJECT IS FINANCIALLY SUPPORTED BY THE CITY OFFICE FOR CULTURE OF THE CITY OF ZAGREB AND THE MINISTRY OF CULTURE AND MEDIA OF THE REPUBLIC OF CROATIA. THE ANNUAL PROGRAM OF THE BASE IS SUPPORTED BY THE "KULTURA NOVA" FOUNDATION.