ART WORKSHOP AS PART OF THE EXHIBITION ''FLEETING FORM'' BY MARKO TADIĆ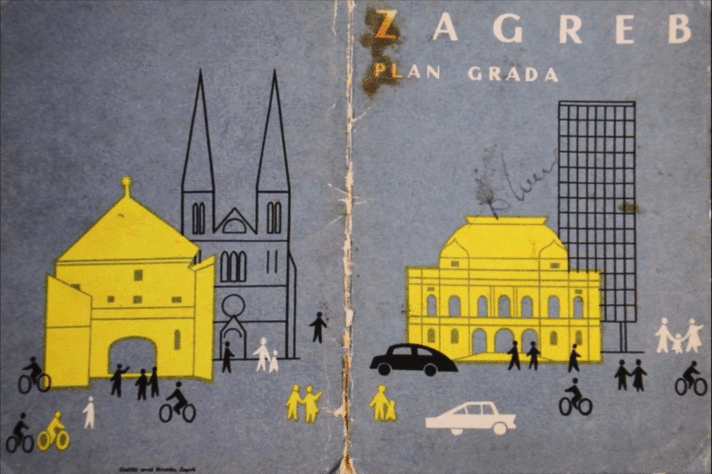 ART WORKSHOP AS PART OF THE EXHIBITION ''FLEETING FORM'' BY MARKO TADIĆ
THURSDAY, FEBRUARY 17, 2022, 18 – 20 H
NOVA BAZA
NOVA CESTA 66
We invite parents to bring their school age children to a free, two-hour art workshop by the artist Marko Tadić. The workshop is held as part of the exhibition ''Fleeting Form'' in which the artist shows his animated movie and the original drawings used in the animation process, based on archival materials from the Trešnjevka Neighborhood Museum collection. Children will be using old photographs and other archival materials, which will be at their disposal, to create their own drawings.
The workshop is aimed at elementary school-aged children and entirely free of charge. The number of participants is limited, and we will comply with the current COVID-19 infection prevention measures. The artist is vaccinated.
Applications containing the name and age of the child should be sent to BLOK@BLOK.HR
MARKO TADIĆ (Sisak, 1979) is an award-winning Croatian artist, Assistant Professor at the Department of Painting, Academy of Fine Arts in Zagreb, who has held numerous workshops for children, students, and adults.
THE EXHIBITION "FLEETING FORM" AND THE WORKSHOP ARE PART OF THE "TREŠNJEVKA NEIGHBORHOOD MUSEUM – LIVING HERITAGE" PROJECT. IT IS FINANCIALLY SUPPORTED BY THE CITY OF ZAGREB AND THE MINISTRY OF CULTURE AND MEDIA OF THE REPUBLIC OF CROATIA. BAZA'S ANNUAL PROGRAM IS SUPPORTED BY THE "KULTURA NOVA" FOUNDATION.