THE THIRD GATHERING OF CONTRIBUTIONS FOR THE VIRTUAL COLLECTION OF "TREŠNJEVKA NEIGHBOURHOOD MUSEUM" BEGINS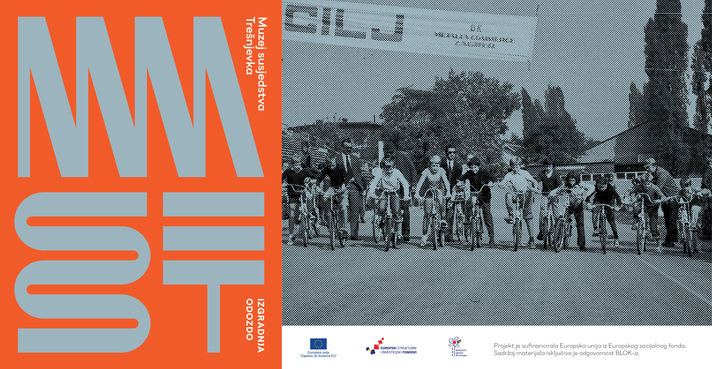 The third gathering of contributions for the virtual collection of the future Trešnjevka Neighborhood Museum will be held from May 26 to 29, at the Nikola Tesla Technical Museum.

THE "TREŠNJEVKA NEIGHBORHOOD MUSEUM" THUS ONCE AGAIN INVITES YOU TO SEARCH YOUR DRAWERS, CABINETS AND OLD PHOTO ALBUMS AND BRING A PHOTO OR AN ITEM THAT MARKS A MOMENT IN TREŠNJEVKA'S HISTORY.

At the first two gatherings of contributions for the virtual collection, we gathered old photographs of the neighborhood, as well as old family photos of inhabitants of Trešnjevka, ready-made clothing from neighborhood's factories Vesna and Savremena žena, publications and old newspaper articles, tickets for neighborhood cinema screenings and sports events in Cibona, works by painter Matija Pokrivka, school memories and various other items.

The next gathering will take place as follows:
26 – 28 May 2020
Technical Museum Nikola Tesla, Savska 18
10:00 – 14:00 H

In organizing the event, we will take into account all the prescribed precautions.

CONTRIBUTIONS CAN AS WELL BE DELIVERED VIA EMAIL. YOU CAN JUST PHOTOGRAPHE THE ITEM WITH YOUR MOBILE PHONE CAMERA AND SEND IT TO MAIL ADDRESS BLOK@BLOK.HR.
THE NEIGHBOURHOOD MUSEUM TREŠNJEVKA – BUILDING UP FROM BOTTOM UP PROJECT IS CONDUCTED BY BLOK IN PARTNERSHIP WITH CENTRE FOR PEACE STUDIES, SF:IUS, K-ZONE, AND THE TECHNICAL MUSEUM NIKOLA TESLA. THE PROJECT HAS BEEN CO-FINANCED BY THE EU EUROPEAN SOCIAL FUND AS PART OF THE OPERATIVE PROGRAM EFFICIENT HUMAN RESOURCES.

The content of this notice is the sole liability of BLOK.